COPYRIGHT 2022. All photographs and text appearing on this website are the exclusive property of LEN KAUFMAN PHOTOGRAPHER, and are protected under United States and International Copyright Laws. Photographs and text may
not be reproduced, copied, stored, or manipulated in any form without the written permission of the photographer. This includes use of any image as part of another photographic concept or illustration.  No image or any part of this site is within public domain.        
LEN KAUFMAN
Whirled Phamous Photographer
Lofoten Islands, Norway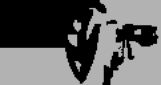 Think about a different way of looking at photography: more depth, more width, more saturation, and more pixels.

NEW: PAGES!



If this is the type and quality of photography and video you need to help your business grow, contact me.
fon< 954-920-7822
Hollywood FLORIDA