Where have we been? (Stock List)
Over 310,000 PHOTOGRAPHS IN OUR FILES, REPRESENTING 91 COUNTRIES and many domestic destiinations.
Anguilla
Antigua
Argentina
Aruba
Australia
Austria
Bahamas
Barbados
Belgium
Bequia
Bermuda
Bonaire
Botswana
Brazil
Cambodia
Canada
Chile
China
Colombia
Costa Rica
Curacao
Denmark
Dominica
Dom. Republic
Ecuador
Egypt
England
Fiji
Finland
France
Germany
Grand Cayman
Greece
Guadeloupe
Guatemala
Haiti
Hawaii
Honduras
Hong Kong
Hungary
Iceland
Ireland
Israel
Italy
Jamaica
Japan
Korea
Les Saintes
Luxembourg
Nicaragua
Malaysia
Malta
Mexico
Monteserrat
Morocco
Netherlands
Nevis
Norway
Panama
Peru
Philipines
Poland
Portugal
Puerto Rico
Russia
Saba
Scotland
Singapore
Spain
St. Barts
Statia
St. Kitts
St. Lucia
St. Martin
Sweden
Switzerland
Thailand
Togo
Tobago
Turks & Caicos
Trinidad
Turkey
Venezuela
Vietnam
Virgin Islands
Wales
Yugoslavia
Zimbabwe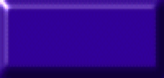 We have many domestic destinations in our files.
Particularly good coverage of Florida and cruises.
Also, Grand Canyon, Bryce and Zion National Parks.